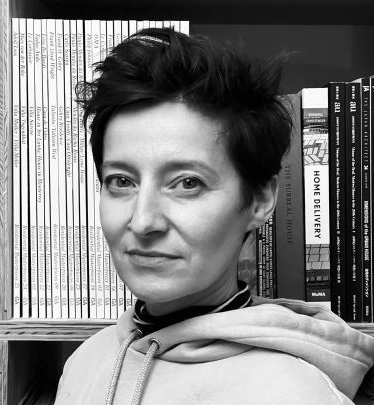 Fairfax is an architectural firm in Paris established in 2015 by Caroline Desroche after 15 years of architectural experience working with some of the most influential architects in the US and Europe.
After many trips to the US, Caroline and Cyril Desroche undertook an urban research study of Los Angeles and its urban densification process. Their thesis was published in french as a book entitled "Some Los Angeles Apartments, Densification de la métropole Los Angeles" and was awarded two prizes, "Meyer-Lévy" and "MAF", by the French Académie d'Architecture in 2005.
Caroline Desroche worked at Ateliers Jean Nouvel in Paris and London, where she worked extensively on the musée du quai Branly, the Copenhagen Philharmonic Hall and the Bucklersbury Offices as a joint venture with Norman Foster and Partners.
After 5 years at the Ateliers Jean Nouvel she moved to Los Angeles to join the office of Frank Gehry. She worked there for 6 years notably on the Louis Vuitton Foundation, the Abu Dhabi Guggenheim Museum and the Luma Foundation.
In Los Angeles, she continued her research on its urban planning and its particular forms of housing development. These studies informed her work on two European competitions focusing on urban issues, and she was awarded 3rd place jury prize for her project "Green Density".
In 2011 she was invited by Ateliers Jean Nouvel back to Paris to join the construction team of the Paris Philharmonic Hall, where she managed the interior design team for four years.
Fairfax is an opportunity to realize projects nourished by 15 years of architectural experience of varying size, localities and uses. From interior design to construction management, the office embraces projects of any scale. They develop individual housing, multi-residential buildings, art spaces and music venues as well as public and private cultural spaces.